Puppy Pals: The Ultimate Canine Adventure!
Get ready for a thrilling, laughter-filled experience like no other! Puppy Pals is not your average show—it's a captivating journey packed with heart-pounding action and incredible stunts performed by adopted and rescued dogs. Join us as these lovable pooches take center stage, showcasing their extraordinary talents and leaving audiences in awe.
Prepare to be amazed as our talented troupe of four-legged performers, led by the indomitable Wesley Williams, guide you through a series of challenging and hilarious tricks. These clever canines will show you who's truly in charge, captivating children of all ages with their surprising antics and side-splitting comedy.
The Puppy Pals Comedic Stunt Dog Show is a non-stop extravaganza that will keep you on the edge of your seat from start to finish. Witness jaw-dropping dog tricks, gravity-defying stunts, and mind-boggling behaviors that will leave you breathless. With dancing dogs, backflipping marvels, and awe-inspiring athleticism, this show is an unparalleled spectacle of entertainment.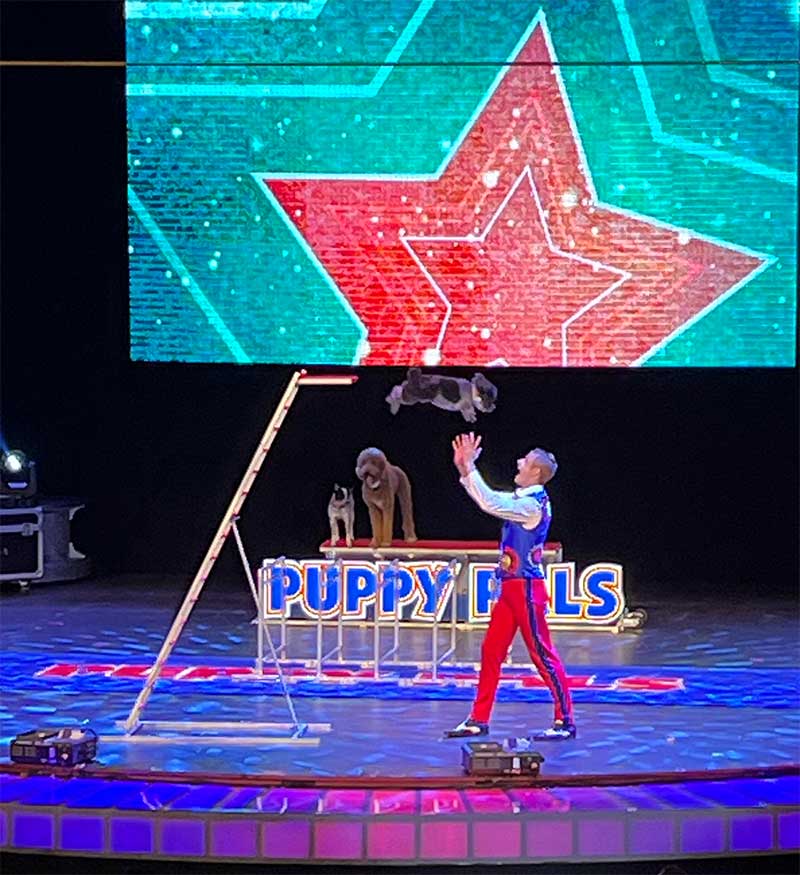 Wesley Williams, the driving force behind Puppy Pals, has nurtured a deep love for animals since his early childhood. From wanting a potbelly pig one month to yearning for a miniature pony the next, his passion for working with furry friends has always burned bright. While he initially pursued his unique unicycle skills, Wesley never let go of his dream. Now, after years of dedication, he has unleashed Puppy Pals upon the world—an all-new comedic stunt dog show that combines his two greatest passions.
So, grab your family and embark on this unforgettable journey with Puppy Pals: The Ultimate Canine Adventure! Prepare to be dazzled as these furry performers steal your heart and show you the true meaning of excitement. Don't miss out on the most entertaining show of its kind—book your tickets now! Learn more about the Puppy Pals, here: www.puppypalsshow.com