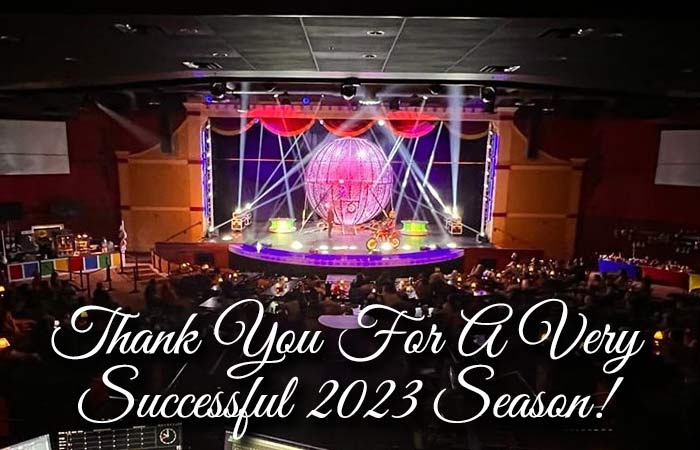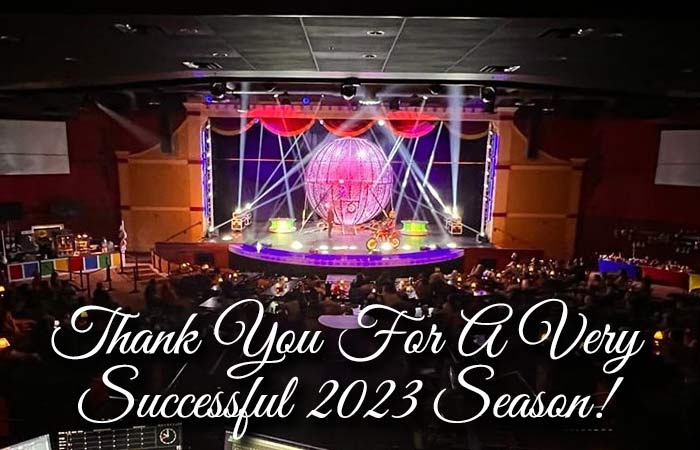 DAREDEVIL. COMEDIAN. LEGEND.
Bello's Circus Extreme
Variety Show
Bello Nock and his famous friends deliver a jaw-dropping, edge-of-your seat extravaganza featuring mysterious magic, breathtaking stunts, amazing animals, marvelous musical productions and side-splitting comedy.
Bello's Circus Extreme is for the entire family!
The Most Fun Place To Visit In THe Dells
Experience Thrilling Stunts and Hilarious Comedy
Bello Nock, a former Ringling Brothers and Barnum and Bailey Circus star, is known for his outrageous death-defying stunts. He holds 16 Guinness World Records, including the record for the longest unsupported tightrope walk and has performed on Broadway, in Madison Square Garden, and even under a helicopter hovering over the Statue of Liberty.
Variety to the EXTREME...
Bello's Circus EXtreme Variety Show is a spectacle of extreme stunts and comedy routines that features a variety of impressive acts. The show includes the "Puppy Pals," a comedy dog act that earned a quarterfinal spot on Season 15 of "America's Got Talent"!
In addition, Bello's daughter, Annaliese Nock, will perform two new stunts, including a giant escape, and is a Guinness World Record holder for doing the most somersaults in a minute inside the Spinning Wheel of Wonder. The show's epic finale features the Motorcycle Globe of Death, where three stunt motorcycle riders will ride motorcycles with special LED lighting, defying gravity by riding crisscross all around and upside down in a giant ball of steel. Bello's Circus EXtreme promises to entertain and amaze audiences of all ages.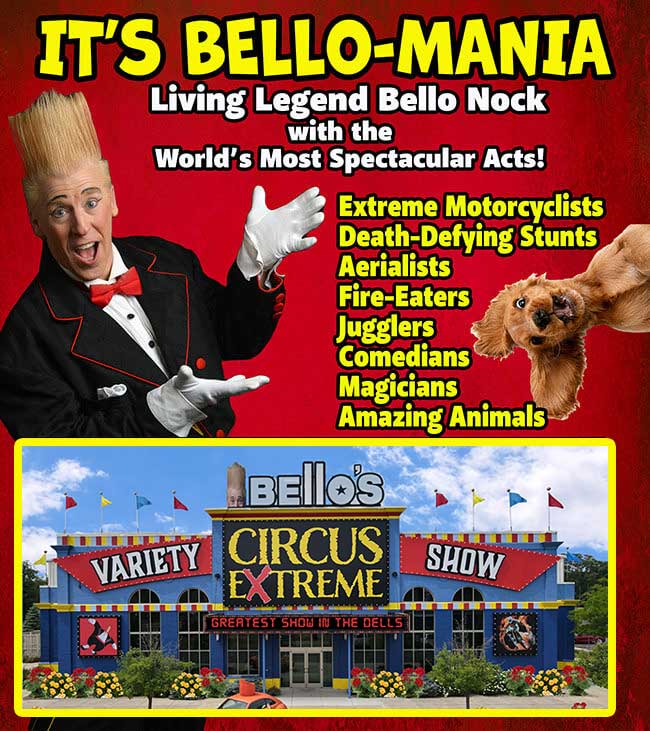 Here Is What They Are Saying
Absolutely amazing!!! Way over excetted our expectations!!! 10/10!!!
Lauren Bohlsen
July 3, 2023
A must do/see at the Dells! Exceeded expectations!
Jared Garnica
July 3, 2023
Great show for all ages. Snacks / concessions available. No bad seat in the house.
My husband and I learned about Bello's from the Baraboo Circus Parade as we are both locals. We decided to check out the show last night and our jaws were on the floor! The staff was incredibly pleasant and the acts themselves were beyond entertaining. I truly enjoyed learning about the history of the family. You can tell that all of the performers are very passionate about what they do! They really interacted with the audience and the laughs from the children were enough to make you smile. Great addition to the community! Can't wait to be back and bring our kids next time!!!
Brittney Schraufnagel
July 1, 2023
Had a wonderful time with my family. They won't stop talking about it. A must see in the Dells.!!
Casey Newman
July 1, 2023
The Dells has been in great need of a show like this since the Tommy Bartlett Show closed. It was a great show, and I strongly recommend. There were a number of times through the evening where I could see the spirit of the Bartlett show shining through. It also integrates really well with the circus story of Baraboo and the Dells area. Concession prices are STEEP ($10 for cotton candy) but I think this was the case at Bartlett too. If this attraction sticks around (which I hope it does, because the Dells really needs it), acts will need to change up a bit each year to keep me coming back for the ticket cost.
Brian Schanen
June 30, 2023
Worth every penny, friendly fun and exciting!
We went to this great show last night! Was pleasantly surprised it was a great variety show. Enough variety for both adults and kids alike. The kids and adults picked from the audience to go on stage with Bello were especially funny to watch. Dogs, high wire walk, motor bikes, etc….. Maybe not equivalent to a Las Vegas show, but the price is quite affordable unlike some Vegas acts and the buy one, get a child in free is great. A nice addition for "things to do" in the Dells area!
Marlys Morehouse
June 28, 2023
Had a great experience highly recommend this as a wis dells experience
Joan kleinscgmidt
June 28, 2023
Entertainment was very good! A good variety of acts. Problem -- 1 large specialty drink and a cherry slushy -- $59.15!!! Specialty alcohol drink was listed as $34.99. That means a 12(?) ounce cherry slushy was $24??? Or something fishy going on!!! Will be contacting the venue!!!
This show is awesome and it is a blast for every age. My 16 and 18 year old loved it but, I think my husband had the best time. You brought out the little kid in him. It was wonderful watching how much fun the families with younger kids around us had. That is what good showmanship is all about and you captured it Bello Nock!!!!!!!
What a great show! We definitely recommend as a must see. We will go again just because we had such a good time! Entertaining at its best!
We went this evening 2 seniors and 2 - 10 year olds and we all and enjoyed the whole show!
I love that the show is interactive; I took my son to it which he is autistic so it took some warming up for him, but when they called the kids to join he jumped up and went to dance on stage. He has never done that and I was glad he felt comfortable and safe in that environment to have fun. I literally cried tears of joy!
We went tonight and throughly enjoyed it! It sure helps if you're crazy, right?? Wow! The extreme part was nuts!