Bello Nock: The Comic Daredevil
Best known for his iconic hair and combining his award-winning comedy and extreme daredevil stunts, Bello Nock created his own entertainment category — the comic daredevil! 
And the world's taken notice.  TIME Magazine included him in their list of America's Best Artists and Entertainers and the Daily News called him "possibly the greatest athlete to set foot in America's most famous arena (Madison Square Garden)".  Bello's hung from a helicopter by his toes over the Statue of Liberty, he has a Guinness World Record for his high wire walk over the entire length of a Cruise Ship at sea and he human cannon balled over a helicopter's spinning blades on America's Got Talent!  He trained the Impractical Jokers to a walk a 50' high wire for 100th episode special.  He performed an 8-hour LIVE interview balancing atop a chair on a high wire in the heart of Times Square.   Half a Billion people watched Bello perform on World's Got Talent China and he was a finalist on Britain's Got Talent Champions.  The live production of "Bellobration" set attendance records at Madison Square Garden and Bello's self-produced theater show was nominated for a prestigious Drama Desk Award.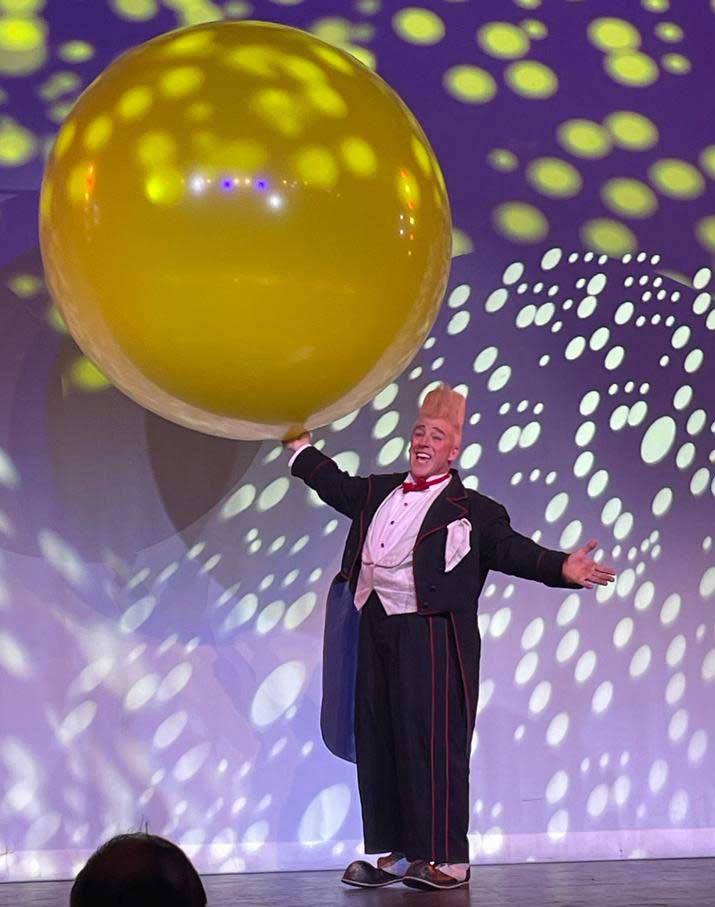 Bello is an eighth generations performer who headlined "The Greatest Show on Earth" for 8 years and the Big Apple Circus for 4.  He's the original creator of the Double-Double Wheel of Death, which was featured in a full, two-page spread in the New York Times.  Bello later developed that act for Cirque du Soleil.  He has a prestigious Gold Clown from the Monte Carlo International Circus Festival and truly too many awards and accolades to list!  But one thing is for sure, once you've seen him perform, you'll be a fan for life.  Learn more about Comic-Daredevil Bello Nock, here: www.BelloNock.com